Sep 16, 2015
Welcome to Light On Light Through, Episode 103, in which I interview Linda Kaplan Thaler. Linda and I wrote a bunch of songs in the late 1960s, including "Not Yet Ready to Say Goodbye," which appears on my 1972 Twice Upon a Rhyme album, mentioned from time to time on this podcast. Linda went on to write the world-famous, iconic "Toys R Us" jingle in 1983 ("I Don't Wanna Grow Up, I'm a Toys R US Kid"), mastermind the Aflac Duck campaign nearly two decades later, and work on the political campaigns of both Bill and Hillary Clinton. She has also co-written four books, including The Power of Nice, and the recently published Grit to Great. We discuss all of this and more on the podcast.
You can get Grit to Great here.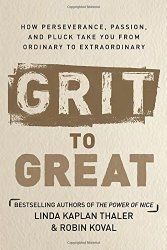 Other helpful links -
Lyrics to songs in the podcast -
SKYSCRAPER
words by Paul Levinson
music by Linda Kaplan
1968
Skyscraper
nestled in the quiet vapor
of the clouds
above the crowds
that teem and dream
below you
Skyscraper
set against the pastel paper
of the sky
I wish that I
could see those colors
glow too
(bridge)
Wonder what you see
Looking down at me
Wonder who I am
Wonder what I'll be?
Skyscraper
dressed up in the sparkling drapery
of night, it's always bright
outside for you
always new
(bridge)
NOT YET READY TO SAY GOODBYE
Words by Paul Levinson
Music by Linda Kaplan
1968
Things been getting' worse, lately
Been lovin' in reverse, lately
Almost time to say we've had our fill
Seems from here the road is all downhill
Don't you believe it girl, we've something still
(chorus)
Hey, we're not yet ready to say goodbye
"Sure gonna miss you" just won't get by
Goodbye don't make it
We can't forsake it
We're not yet ready to say goodbye
Life's been down on us, lately
Been causin' quite a fuss, lately
Breakin' up would be the simple cure
But the treatment would be mighty poor
Long empty evenings never feelin' quite sure
(chorus)
(bridge)
Can't say so long – it's been so long
Can't say that's all – 'cause that's all wrong
(chorus)
A PIECE OF THE RAINBOW
Words by Paul Levinson
Music by Linda Kaplan
1968
A piece of the rainbow
fell to the ground and burst into colors
And I picked up a piece of the rainbow
A pretty little star
I put you in a jar
so I could watch you grow
And I brought home the piece of the rainbow
Enchanted little elf
I put you on my shelf
And hoped that you would glow
And I watched you every day
And you slowly turned to gray
And I picked up my piece of the rainbow
And tossed you back to the sky
And waved a last goodbye
I had to let you go
CLOUDY SUNDAY
Words by Paul Levinson
Music by Peter Rosenthal
1968
Cloudy Sunday
I wake to find you gone
Cloudy Sunday
The bed I sleep upon
is strangely smooth and white
Touched only by me and the empty night
Cloudy Sunday
A fog upon my brain
Cloudy Sunday
condenses into rain
and tears begin to swell
but you couldn't tell that I loved you well
So we loved each other in passing
But I'll keep searching for something more lasting
Like the poet looking
for the once in a lifetime rhyme
Cloudy Sunday
I glimpse a distant form
Cloudy Sunday
I sense that she is warm
but question what I feel –
reflection of me or something more real?
Cloudy Sunday