Nov 16, 2016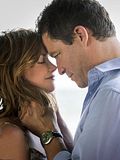 Welcome to Light On Light Through, Episode 104, in which I review every episode of The Affair - Season 2 - one of my all-time favorite series on any kind of television.
You can find my written reviews of these episodes here -
The Affair 2.1: Advances ... The Affair 2.2: Loving a Writer ... The Affair 2.3: The...